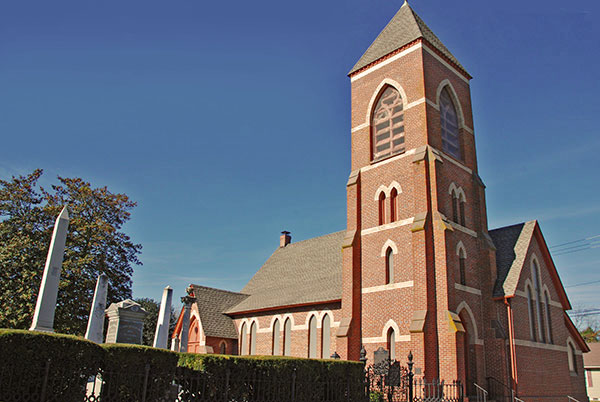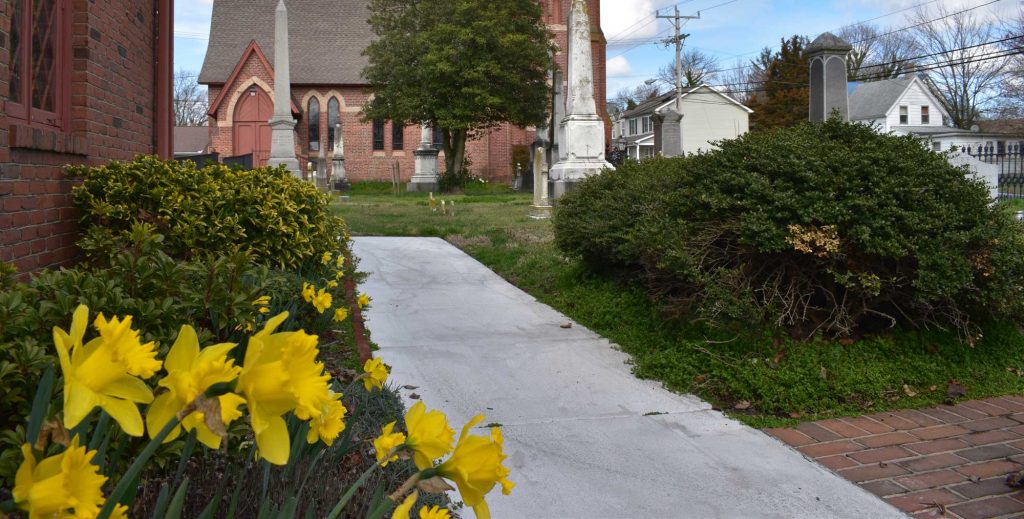 Current Building
Moving the parish church to its present location in Milford was the inspiration and work of two men, the Rev. Sydenham Thorne, first resident rector, and Mr. Joseph Oliver, vestryman and businessman of Milford.
Construction on the present church building began in 1791 on land donated by Mr. Joseph Oliver. The style was that of a typical country church; a plain rectangular building having galleries on three sides and a double row of clear glass windows. The church was renovated in 1833 including a new roof and the first painting of the galleries and pews. The pulpit was adorned with hangings and upholstery of crimson silk "in the most approved style."
In 1836 the building was consecrated by Bishop U. U. Onderdonk as a House of Worship of the Protestant Episcopal Church in the United States of America.
Between 1865 and 1866, the building was changed to its present Gothic style with the addition of new windows, the bell tower and chancel and the removal of the galleries.
History
Christ Church, Milford was founded in 1704 by the Society for the Propagation of the Gospel in Foreign Parts. It was the second parish in the state established by that society, the first being Christ Church, Dover. At that time, the parish was known as Christ Church, Mispillion and was a part of the Kent County mission. Since there was no town of Milford in those early years, it is not surprising to learn that the mission church was built about three miles west of what would become Milford at a place now named "Church Hill Village" which was in the general area of Cullentown, a trading center on the Mispillion river which existed before the founding of Milford.